Hello and Welcome to my Sizzlin' Writing Family!
Congratulations for signing up for the free event, "Write About Your Life."
Your next step is to check your email for a message from me, Elizabeth Johnston, and click confirm. That way, you won't miss any of the info I'll be sending your way between now and September 25th.
Ooooo! It's so exciting!!!
But before we meet in September, I want to tell you about a book I wrote called No Small Potatoes. In it, I reveal how our food is being transformed on a genetic level and why we should care about that change.
In the book, I share with you real-life stories of people affected by this profound change, and also a bit about my own life experiences. It is written in the style of creative non-fiction – a genre that combines journalism with memoir.
And memoir is exactly what we'll be diving into during our time together on September 25th, when I'll show you how to write about your life in three easy steps.
In the meantime, I'd like to offer my book to you free, when you pay the shipping. On Amazon.com, No Small Potatoes lists for $25 USD, but when you pay for the shipping, you get it for free!
Now, buying my book is not a prerequisite for the free event you signed up for, but No Small Potatoes is an excellent place to start you on your own creative journey.
Whether or not you decide to add No Small Potatoes to your library, know that I am really looking forward to meeting you at the end of September.
It's gonna be fun!
All the best,
Elizabeth Johnston
The personal stories are compelling, and I am genuinely envious of Johnston's time spent with the Quechua of South America.

- Globe and Mail
Its contents reach me with such freshness and unencumbered vitality ... The voice is 'just' (as if that's easy) so natural, so fitting to what that voice is on about, so right. It's a real accomplishment.

- Don Coles
I am impressed.

- Ann Diamond
No Small Potatoes was fantastic. It seriously blew my mind to think that something as unassuming as a seed could be used as a means of exploitation ... The intro is breathtaking and I've learned so much! Makes me feel GOOD about buying at the Farmers' Market.

- Marnie Maguire
Elizabeth Johnston ~ author, filmmaker, professor, creativity coach ~ helps people know they are golden, connect to their stardust selves, and dig deep in their gardens of innate creativity.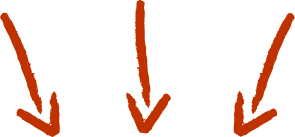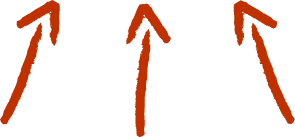 Creativity is inventing, experimenting, growing, taking risks, breaking rules, making mistakes, and having fun.

- Mary Lou Cook