11/11/2017
11/10/2017
11/09/2017
11/08/2017
11/07/2017
11/06/2017
11/05/2017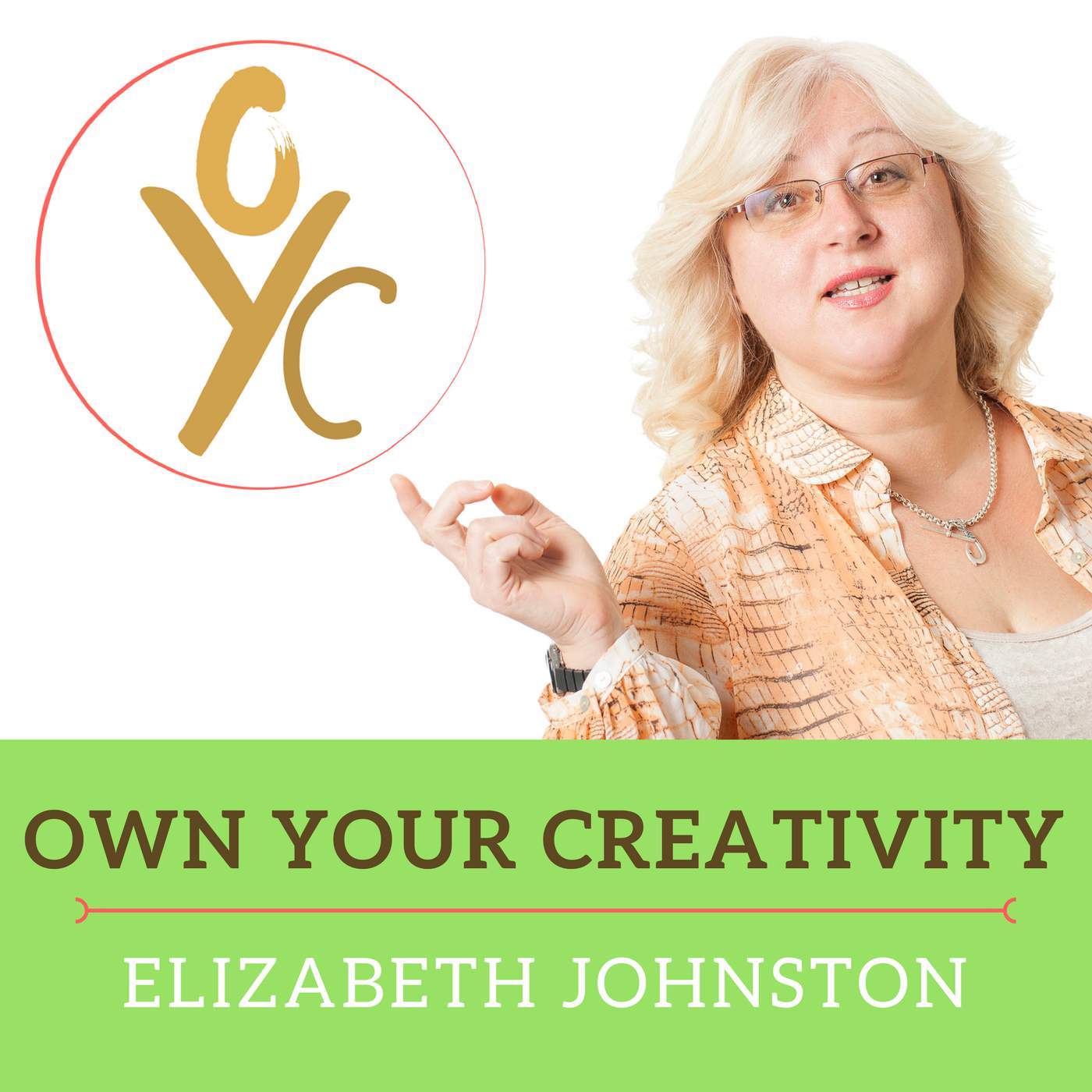 11/04/2017
11/03/2017
11/02/2017
11/01/2017
10/31/2017
10/30/2017
10/29/2017
10/28/2017
10/27/2017
10/26/2017
10/25/2017
10/24/2017
10/17/2017
10/16/2017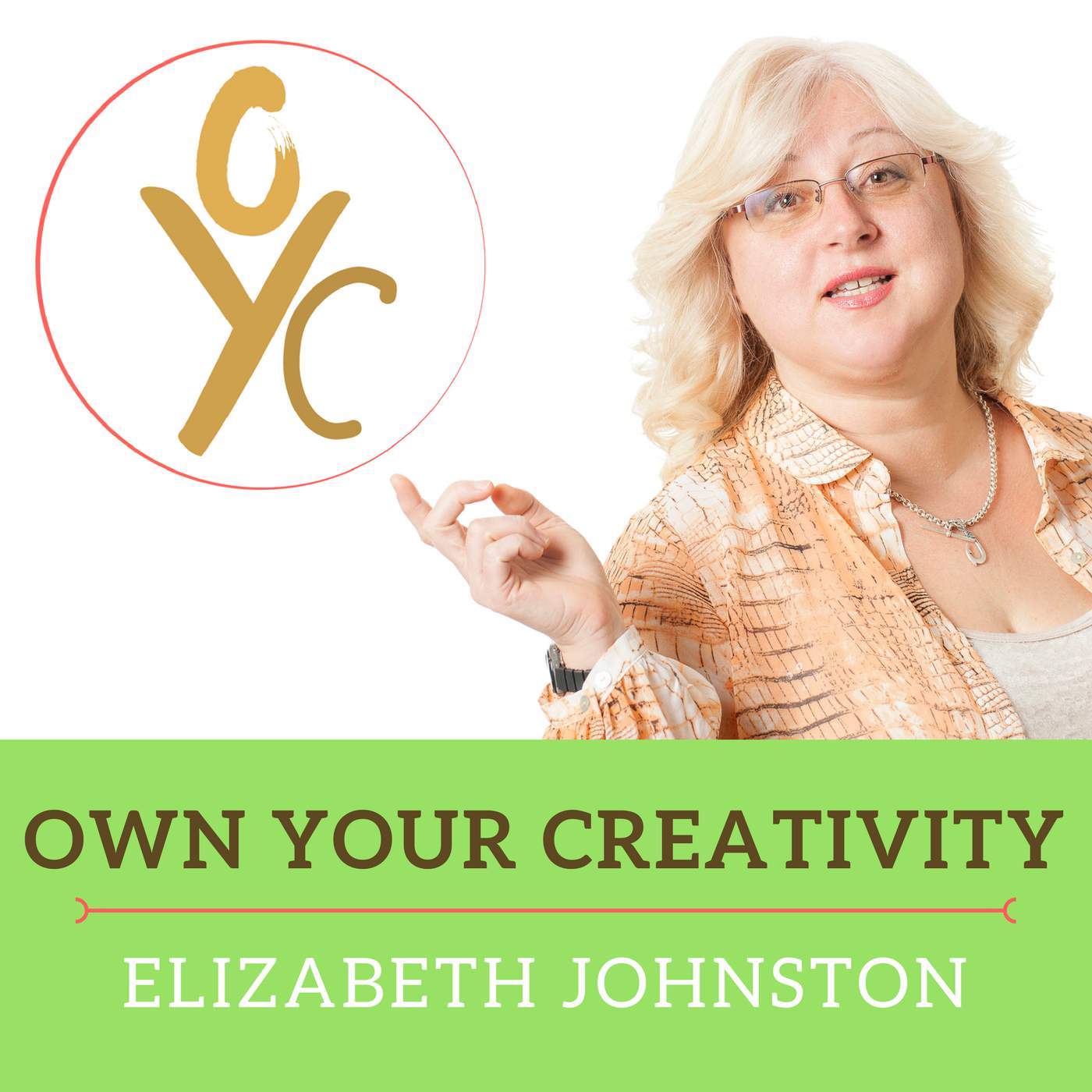 10/01/2017
09/25/2017
08/21/2017
08/07/2017
07/19/2017
07/14/2017
07/13/2017
06/29/2017
06/18/2017
05/28/2017
05/21/2017
05/15/2017
05/10/2017
05/03/2017
04/19/2017
04/12/2017
04/06/2017
03/30/2017
03/23/2017
03/15/2017
03/10/2017
03/02/2017
02/22/2017
02/10/2017
01/27/2017
12/21/2016
12/14/2016
11/16/2016
11/09/2016
11/02/2016
10/26/2016
10/19/2016
10/12/2016
10/10/2016
09/28/2016
09/21/2016
09/19/2016
09/07/2016
08/31/2016
08/24/2016
08/17/2016
08/10/2016
08/04/2016
07/27/2016
07/20/2016
07/13/2016
07/08/2016
06/29/2016
06/22/2016
06/15/2016
05/25/2016
05/19/2016
05/11/2016
05/04/2016
04/27/2016
04/20/2016
04/13/2016
04/08/2016
03/30/2016
03/23/2016
03/22/2016
03/21/2016
03/20/2016
03/19/2016
03/18/2016
03/17/2016
03/16/2016
03/15/2016
03/14/2016
03/14/2016
03/14/2016
General Player
Elizabeth Johnston
https://ownyourcreativity.com/podcast
Facebook
Twitter
Google
Embed
Keepsake - A Video Poem by Elizabeth Johnston
5 minutes
Meryl Cook Speaks at the Memoir Summit
1 minutes
Linda Babulic Speaks at the Memoir Summit
1 minutes
Tammie Quick Speaks at the Memoir Summit
1 minutes
Brian Rotsztein Speaks at the Memoir Summit
1 minutes
Lynette M. Smith Speaks at the Memoir Summit
1 minutes
Otakara Klettke Speaks at the Memoir Summit
7 minutes
Irina Fotland Interviews Elizabeth Johnston at the Memoir Summit
1 minutes
Brooke Warner Speaks at the Memoir Summit
2 minutes
Flora Morris Brown Speaks at the Memoir Summit
5 minutes
Angelique Beauregard Interviews Elizabeth Johnston at the Memoir Summit
2 minutes
Geoff Hughes Speaks at the Memoir Summit
1 minutes
Dr. Anne McTiernan Speaks at the Memoir Summit
2 minutes
Bill O'Hanlon Speaks at the Memoir Summit
3 minutes
Anne Berube Speaks at the Memoir Summit
3 minutes
Marnie Maguire Interviews Elizabeth Johnston at the Memoir Summit
5 minutes
Lauri Mackey Speaks at the Memoir Summit
3 minutes
Poetry, Recipes & Memoir with Nicole Gulotta ~ Memoir Summit
2 minutes
Writing Envy with Camille DeAngelis - Memoir Summit
4 minutes
Wendy Reese Hartmann Speaks at the Memoir Summit
1 minutes
National Boss Day, Creativity & Writing with Elizabeth Johnston 80
14 minutes
Reinventing the Entrepreneurial You with Dorie Clark 79
33 minutes
Unearthing Personal Gold with Elizabeth Johnston 78
8 minutes
Anything is Possible - Karalee Clerk - 77
29 minutes
Creativity - Legally Speaking - David Lizerbram
24 minutes
One Quality Every Writer Must Have - Elizabeth Johnston - 75
8 minutes
Harpers, Solnit & Inspiration ~ Elizabeth Johnston 74
10 minutes
Apprenticeships for Writers - Good or Bad? Elizabeth Johnston 73
15 minutes
Wealth Wednesdays - Writers & Your Money Mindset - Elizabeth Johnston - 67
16 minutes
Fathers, Zeus & Writing Elizabeth Johnston 66
4 minutes
The Writing Den Elizabeth Johnston 62
13 minutes
Creativity Requires Risk Elizabeth Johnston 61
15 minutes
Creativity is Invisible ~ Elizabeth Johnston ~ 60
13 minutes
Creativity Feeds Your Soul Sheila Horrell 59
39 minutes
Creating with Lauri's Lemonade Stand 58
49 minutes
Creativity is Worth It ~ Gaia B Amman 56
32 minutes
Reflective Journalling for Success & Transformation - Elizabeth Johnston 55
13 minutes
Creativity, Dreams & Hope - Kimanzi Constable 54
27 minutes
3 Myths About Using Story in Business with Elizabeth Johnston - 53
14 minutes
Creativity is a What-If Process - Dr Anne McTiernan 52
24 minutes
Creative Commitment Generates Magic - Helene Oseen 51
24 minutes
Creativity Opens Doors - Lauri Mackey of Lauri's Lemonade Stand 50
41 minutes
Creativity is an Active State - Kara Snyder - 49
34 minutes
Creativity Transcends Paradigms Janice Francisco 48
34 minutes
Claudia Carawan Singer Songwriter 47
33 minutes
Creativity Is Going Into The Unknown - Bryan Demchinsky - 46
35 minutes
Reframing Your Business Story Attitude with Story Structure Expert Elizabeth Johnston 45
17 minutes
The Creative Sandbox with Melissa Dinwiddie - 44
32 minutes
Creativity, Ritual & Raspberries. Sofia Wren. 43
38 minutes
It's A Choice. Dr. Paul Jenkins. Positivity Speaker & Coach. 42
33 minutes
Creative Output Depends Upon Creative Input. Ann Douglas. Author & Radio Host. 41
24 minutes
Creativity & Motivation. Rob Dial. Coach & Podcaster. 40
31 minutes
Creativity is a Conscious Practice. Luis Congdon. Podcaster. 39
22 minutes
Creativity Makes Us Whole. Ellen Koronet. Chief Fun Officer. 38
24 minutes
Creativity is Bringing Things to Life. Scott Wilhite. Social Entrepreneur. 37
32 minutes
Creativity is a Muscle. Flip Valica. Mechanical Engineer. 36
25 minutes
Creativity: The Essence of Life - Marc Hurwitz, Entrepreneur, Neuroscientist, Author #35
34 minutes
Fast-Track Your Creativity with Elizabeth Johnston, Author, Professor, Podcaster - #34
14 minutes
033 Angels and Your Creativity with Soul Success Mentor Jen Gilchrist
19 minutes
032 Demystifying Screenplay Structure with Elizabeth Johnston, Author, Professor & Writing Coach
15 minutes
031 Creativity Really IS For Everybody with Kathryn Haydon, Creativity Consultant
25 minutes
030 Memories, Memoirs & You with Elizabeth Johnston, Author, Professor, Podcaster
6 minutes
029 Sticking Your Neck Out with Kristen Joy, Author, Publisher, Book Ninja
34 minutes
028 Going From Little to Large As A Writer with Elizabeth Johnston, Author, Professor, Writing Coach
23 minutes
027 Destruction, Intention & Creation with Elizabeth Bryan-Jacobs, sculptor & painter
21 minutes
026 Creativity is My Yoga with Amanda Bernardo, philanthropist & author of Little Voice
37 minutes
025 Creativity is the Simple Solution to a Complex Problem with Author Amar Vyas
33 minutes
024 Creativity is Contagious with Business Coach Fred Rosensveig
25 minutes
023 Creativity Is A Need with Fred Graham, Drummer & Percussionst with The Irish Rovers
32 minutes
022 The Freedom to Make Mistakes with Cheryl Svensson, author, educator & professor
23 minutes
021 Embracing the Not Knowing with Poet Susan Stenson
29 minutes
020 Invest In Your Creativity with Laurie Johnson, Health & Wellness Coach
22 minutes
019 The Art of Meaningful Connections with Photographer Mikael Theimer
24 minutes
018 Saying Yes Isn't Selfish with Flora Brown, Author, Entrepreneur, Publishing Coach
27 minutes
017 Cooking is Dancing is Creativity with David Cote - Chef, Speaker, Entrepreneur
28 minutes
016 Finding Your Voice with Joel Boggess, Relaunch Coach
41 minutes
015 From Nothing to Something with Filmmaker Devinder Paul Singh
29 minutes 47 seconds
014 I Saw A Purple Sky with Pat (LP) Camozzi, musician & children's author
28 minutes 44 seconds
013 Honesty, Authenticity & the Writing Life with Marnie Maguire
21 minutes
012 Murder, Museums and More with Geoff Hughes, ePublisher
19 minutes
011 Stealing, Silence and Creativity with Carmine Starnino
30 minutes
010 From Darkness to Creative Spark with Shari D Teigman
32 minutes
009 Creativity is the Soul Breathing with Sylvie Filiatreault
22 minutes
008 Take Control of Your Creativity with Rob Levit
24 minutes
007 Listening to Intuition for Creativity & Health with Candess M. Campbell
21 minutes
006 Sobriety & Creativity with Adam Kelly Morton
20 minutes
005 The Current of Creativity with Mony Dojeiji
30 minutes
004 Connecting Creativity, Mindfulness & Happiness with Bruce Langford
22 minutes
003 Cultivating Many Types of Creativity with Pat Flewwelling
26 minutes
002 From Pastor to Alligator Wrestler with Rye Taylor
27 minutes
001 Making Creativity A Priority with Bill O'Hanlon
26 minutes
000 Introductory Episode Own Your Creativity
6 minutes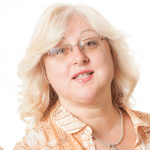 Elizabeth Johnston is an author, a certified writing instructor with over 20 years of experience, and a story structure expert. She has an Honours B.A. in Humanities and Creative Writing, and an M.F.A. in Screenwriting.
She is a prolific writer with over a hundred articles and reviews widely published in magazines and national newspapers including The Globe and Mail, The Toronto Star, The South China Post, and the Canadian Medical Association Journal.
During decades of writing, teaching and reviewing, Elizabeth has developed a keen understanding of what makes good stories tick. This experience has allowed her to pass on her knowledge to thousands of students and private clients so that they can go deeper into their craft.
In addition, Elizabeth was awarded a Canada Council of the Arts grant to write her creative non-fiction book, No Small Potatoes, available on Amazon. Her poetry was included in the anthology A Room at the Heart of Things, and her latest project was the writing and directing of the short film, Keepsake, based on her grandmother's experience of World War II.
She's good.
Adam Kelly Morton, Montreal, QC
Elizabeth, your Basic Screenwriting Seminar was exactly what I was looking for. It was a great overview of the essential activities involved in writing a screenplay. It really demystified the process for me. I especially liked the practical content in your workbook and I'm sure I will be able to use it in the future. If this doesn't get me started, nothing will!
Shaun Fawcett, M.B.A., Montreal, QC
Thank you for a great seminar. I really enjoyed meeting you, loved your teaching style and got a lot out of the class. As a bonus, I felt that we all got along really well. It was a great day!  Please let us know if you will be returning to Toronto to host any other classes.
Many thanks, Laura, Toronto, ON
Elizabeth is very patient. She makes class fun! A very generous and warm teacher.
David Turpie
Elizabeth's focus on having the right structure for a screenplay is something I never forgot. I referred a lot to her notes when I was working on my scripts.
Devinder Singh
I thought I knew the basics from reading online and websites, but I didn't. I took away a lot from this class and can't wait to get started on my script.
Vanessa Crimi
I took Elizabeth's workshop on writing screenplays many years ago yet I still remember vividly what we discussed and how accessible she made it all for the group. That's what I call excellent teaching! I continue to learn from her and to be inspired by her dedication to the craft of writing.
Ingrid Berzins, Sarasota/Montreal
Wish I could have taken this long ago.
Mary Ann Taylor, Montreal, Qc
This workshop delivered exactly as promised: clear, concise instructions on how to get started, and how to think of your story as a screenwriter.
Natalie Willet
You have the ability to unlock whatever 'treasures' are in my mind. Your guidance and direction were just what I needed.
Marilyn Golden, Pierrefonds, Qc
Elizabeth, I just wanted to say a huge thank you for the seminar yesterday! It was exactly what I had hoped it to be, so informative, and it gave me a great new perspective for my acting work as well as a fresh new start to my writing. I had a great day and the time flew by!
Natalie Roy, Toronto
The seminar went beyond my expectation. I'm almost sad to say goodbye. The participants, and you, were so interesting. There was a lot of heart.
Kathryn Ayres

---
Disclaimer: Use of my services does not guarantee publication.