NEXT MEMOIR WRITING SEMINAR: Sunday, June 4th, 2017

Sunday, June 4

10am - 5pm EDT

$297 - One-day Seminar

372 Ste. Catherine St. W. Montreal, QC
TO REGISTER, click on the "Add to Cart" button, choose your program, and pay now to lock in your spot. Spaces are limited.
When I retired, I was very scared about what would be my next adventure, but this course has been the best thing that has happened since retirement.

Gundie Robertson
A 1-Day Seminar to Inspire and Guide
You've always been interested in family stories. Growing up, you listened to the adults talk at family gatherings. You loved piecing together the bits and pieces, attaching stories to faces, and wondering how you fit into the bigger picture.
Looking back on things, you wish you had asked more questions, and written things down. Now, you want to leave something behind for your family so their questions about where they came from get answered.
And part of you feels this inexplicable but persistent urge to share your story with the world.
But You Have Concerns
Sometimes you hear a voice in your head asking: Who do you think you are? What makes you think you can write a memoir? Who would want to read your story?
Despite these doubts, you haven't given up on your dream of writing about your life. And when you talk about it with friends, they encourage you, too.
Everyone Has A Story. It's Time To Tell Yours.
In this one-day seminar, you'll be taken through a step-by-step process that takes the headache out of writing your memoir.
As our time together unfolds, the pieces of your story fall into place and you suddenly have clarity and direction. By the end of the day, you'll be inspired and raring to go on your memoir. Nothing can stop you now.
NEXT MEMOIR WRITING SEMINAR: Sunday, June 4th plus a bonus Q&A follow-up session for those who register by May 23rd at 5pm.

Limited Time Special - Bring a Friend for Free
Register by May 23, 2017 at 5pm to bring a friend for free.
Take the headache away of figuring it out all by yourself in this content-rich seminar. 
You'll come away with everything you need to achieve success in your book-writing goals. The day will also include hands-on exercises to kick-start the writing process.
By the end of the seminar, you will have started your book already! You'll have your outline and a plan for writing your book. After this day, all you'll need to do is finish writing your book by implementing the strategies you learned from Elizabeth Johnston.
Brava to a real great teacher! I have found that you have helped me immensely, and certainly inspired me to actually begin what I have wanted to do for some time. All of your suggestions and exercises have been most helpful.

Virginia LeMoyne
Click on the "Add to Cart" button, choose your program, and pay now to lock in your spot. Spaces are limited.
I signed up for this course hoping it would stimulate my long time desire to write about some of the life experiences I carry in my head.  Working with Elizabeth has activated my writing voice, and I am finding the words to tell my story.

Moira T. Carley
Following the seminar, get your writing questions answered in a live, online meeting, absolutely free!

Register not later than May 23rd at 5pm to receive your bonus.
About Elizabeth Johnston
I've been teaching others how to write for over 20 years. During that time I have consistently produced writing in a variety of genres. Some of the places I've been published are The Globe and Mail, The South China Morning Post, The Montreal Gazette, Wascana Review and many others. I've also contributed to a best-selling travel book, written, produced and directed a short film, and published my literary non-fiction book, No Small Potatoes, with the help of a Canada Council for the Arts writing grant.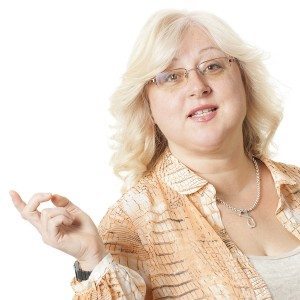 REFUND POLICY
1. If you change your mind up to four weeks before the start of any seminar or workshop, refunds less $40 will happily be given.
2. If you change your mind up to two weeks before the start of any seminar or workshop, a refund less $60 will happily be given.
3. Or, you can wait until the next seminar or workshop series, within the next 12 months.
4. There are no refunds for manuscript evaluations or personal consultations.