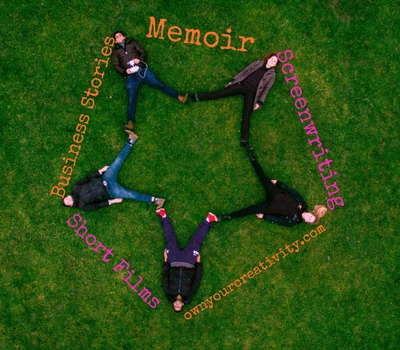 Recently I was asked what can be accomplished in my one-day seminars.
The short answer can be summed up with the title of that famous jazz song, "What a difference a day makes!" 
But here's the slightly longer answer. 
It all started earlier this century. (Sounds like a lifetime ago! LOL!)
I was teaching a 10-week screenwriting course. As word spread, people's eyes would get all dreamy, and they'd say, "I have an idea for a movie, but I don't have time for such a long class."
Either they were working in the evening, or they had too many commitments to dedicate 10 weeks to learning a new skill.
That's when I got to thinking. What if I could put together a one-day seminar where you'd get all the tools you needed to start writing your screenplay right away?
I set to work.
I reorganized and condensed my course into the essentials and packaged it as a dynamic single-day seminar with lots of hands-on activities and concrete film clip examples.
This interactive, practical aspect was really important for me to incorporate because I knew from years of experience that most people learn the craft of writing best when they get a chance to practice and get immediate feedback.
Over the years, I've had a lot of students come back to me and say that they still remember key elements of the training, and that their entire outlook on storytelling was forever changed.
So, I knew I was onto a winner with my one-day seminar format, and over the years, I've added many more one-day seminars: screenwriting, memoir, publishing, video poetry, creativity and well-being, amongst others.
One-day seminars are a great way to kick-start your creative journey. They are short enough to fit into virtually any busy lifestyle, and they are long enough to go deeply enough into the topic so that, by the end of the day, you feel confident about plunging into your dream project.
Hope I've given you some food for thought!
And if you want to write a screenplay or a memoir, just click on the hyperlinks to find out more.