Summer invariably makes me think of the time I spent with my grandparents helping out with the family business in the country. We h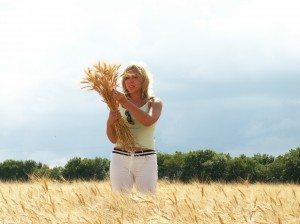 ad the most alluring shed. It had boxes of old tools, rusty nails, nuts and bolts, dented tins of oil, coiled rubber hoses, an old-fashioned washer with the hand ringer on top and lots of other things that fascinated me as a kid.
I never knew what half the stuff was for, but my grandfather used much of it in the daily upkeep of the business. He had a keen understanding of how things fit together and what could be used for what job.
My grandfather's knack transferred into my passion for teaching writing. I love showing people the potential they have in their own tool sheds, how things fit together, how to take things apart, put them back together, and understand what goes where and why. It's this "nuts and bolts" approach that has helped so many of my students achieve their writing goals.
That's what you'll learn in my three-part training course. By the end of it, you'll have a better understanding of your ideas and how to move forward in your writing. Plus, in addition to the practical, hands-on training, you'll have an opportunity to get your specific questions answered by me personally, as well.
So, if you're ready to own your creativity, figure out what treasures you've got hidden in your own tool shed, and how to develop them, I'm really excited to help you do just that!
This one-of-a-kind training begins next week, and I'm offering it at a very special price, but only until Sunday, June 15th at 6pm (EST). To find out how to register, sign up at this link. (You can unsubscribe at any time!)
http://writingtraining.gr8.com/
If you have any questions, let me know.
All the best!
Elizabeth Johnston