Elizabeth Johnston Presents
The Writing Weekend Event
Gain Confidence ~ Overcome Writing Blocks ~ Kick-start Your Creativity
20 - 22 October, 2017 - EST
Enrol Now. It's free!
Make room in your life for creativity and have fun in the process.


We value your privacy and would never spam you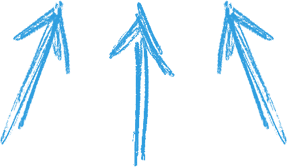 Do you want to write but find it hard to find time, motivation or ideas? Then this challenge is for you!

Over the course of a weekend, get writing prompts that will kick-start your creativity. You can post your writing in the private Facebook group, and be part of a community of like-minded individuals who want to make room in their life for their creative goals, too.

DEADLINE to Register: Noon on Thursday, 19 October 2017
It felt like oxygen!

Jean-Francois Reynaud,

Montreal, Canada
Thank you, Elizabeth, for making the challenge so enjoyable.

Kelli Angliss,

Essex, England
If you want to start writing, this is the place to begin.

Travis Henry Martin,

Montreal, Canada
The writing challenge is designed to get you writing!
So, anyone who wants to start or revive a writing practice will benefit.
Whether you're an aspiring writer or a lapsed writer, this is the place to kick-start your creativity.
If you write for a living and crave the opportunity to have fun and play with words, this challenge is for you!
The writing challenge is a no-judgment, all-creative zone for you to experience the joy of personal expression.
Are you ready to have fun?

We value your privacy and would never spam you
Gain Confidence

Gain the confidence you need by sharing your writing everyday

Overcome Writing Blocks

Say "no" to writers' block! Leave your grade school writing nightmares behind! Have fun again when you express your thoughts through writing.

Kick-Start Creativity

Surprise yourself with the depth of your perspective and imagination.
The writing challenge will take place in a private Facebook group.
Over the course of the weekend, you'll get access to the writing prompts.
Choose your prompt, and write in any genre you like -- memoir, fiction, or poetry, etc.
To make it fun and easy to participate, though, it's recommended you set your timer to five minutes, write, and then post your response in the group, in the thread created for your writing.
Your response can be as long as you like, but pieces between 250 & 300 words are recommended.
After you post, you can leave positive and encouraging comments for others who have posted their fresh, hot-off-the-press writing in the daily thread.
It's that easy! And that fun!

We value your privacy and would never spam you
Your Writing Challenge Host
About Your Writing Coach: Elizabeth Johnston is passionate about writing. With over 20 years of teaching experience, she is a skillful workshop facilitator. Elizabeth takes great joy in cultivating environments where creativity can flourish for those in her classes at university and in private workshops. Her book No Small Potatoes, for which she was awarded a Canada Council Writing Grant, was published in 2008. In 2013, she was awarded a professional development grant from CUPFA to write, direct and produce a video poem, Keepsake. She was also the script consultant for a short film that showed at Cannes in 2013. Her poetry has been anthologized in the book, A Room at the Heart of Things, and she has had many articles published in major newspapers and magazines.
What Others Are Saying . . .
If you want to start your writing habit, this is the place to begin!



Travis Henry Martin,

(Montreal, Canada)
I would like to thank Elizabeth Johnston for running this wonderful challenge. Thanks to her I have been able to write every day and become a better writer because of it. Without the challenge I would never have thought myself capable of writing 50-300 words every day. Her prompts brought out lots of ideas for future projects and I'm looking forward to getting started on them. Thanks Elizabeth!

Nilu Balsara,

(Etobicoke, Canada)
Elizabeth Johnston gave me the opportunity to witness my own creativity. It felt like oxygen ! The variety of the prompts stimulated my imagination and took me to places i would have not suspected. I have been given the opportunity to explore my own world, in a safe place, without the stress of a big major project. I strongly recommend this challenge to anyone who wants to explore and have fun with writing. Let us not forget that creativity is fun ! Thank you Elizabeth !



Jean-Francois Reynaud,

(Montreal, Canada)
Receiving encouragement from others – even if it was a "like" on Facebook – was an experience I'd not had since my university undergrad days as I took creative writing courses. It allowed me the courage to put myself out there with no fear of reprisal, judgment or criticism. And getting feedback from Elizabeth – our fearless leader – definitely helped my confidence grow . . . Contributing to a growing thread of writing, all together, and seeing the variety of how others treated the prompt truly inspired me as a writer and as a reader.

Lissa Albert,

Montreal, Canada
Before I signed up for this challenge, I loved to write but could never seem to find the time to actually write; I couldn't seem to make it a priority, and the longer this went on the harder it was to find ideas and get back into it. A great sense of hopelessness pervaded me. Then I saw this challenge and immediately signed up for it, and it has made all the difference. The prompts we were given were great for sparking ideas, and the submissions are short so they're not intimidating at all. The deadlines are great for someone like me who has a habit of procrastinating. And perhaps the greatest part of the challenge is the support from all the other writers in the challenge. Hearing their positive responses helped me realize that my writing did indeed matter, and that I had a voice that people actually wanted to hear. And once I finished the challenge, the greatest feeling of accomplishment washed over me. I had been wrong: I can do it! I can write every day, and I'm so much better for it. Take it from me, this challenge will change your life, don't pass up this opportunity!

Sierra Tartaglia,

Montreal, Canada
What fun to have an assignment arrive in my inbox every morning that would connect me with other writers all over the world with the same task and check in on it in a private FB group. It was fun, inviting and invigorating to my stale writing habits of late. I was reluctant at first to make a commitment for fear I wouldn't be able to keep it but low an behold to my surprise I made it through the challenge and know for a fact that it has helped me, not only on a writing level but with my relationship with my creative self. The prompts that came in everyday sparked my muse and knowing that I wasn't alone made it all that much easier. Dawn got her groove back! Thank you Elizabeth for such a fun adventure that you clearly took a lot of time to create. Your compassion and caring nature is greatly appreciated by my sensitive self. thunderous applause to you and everyone on the challenge! 
Dawn Ford, Westmount, Canada
Elizabeth is our writers' whisperer. She gently prompts, challenges, and encourages us to not only make room for creativity on a daily basis, but to trust enough in ourselves to share our stories as we connect with like-minded individuals. Kudos to her for finding the ideal way to bring out the best in ourselves. Many thanks for a wonderful experience!





Olivia Kona,

Montreal, Canada
I learned it is not difficult to write everyday – IF – I have someone prompting me like our dear Elizabeth. Her prompts were thought provoking, and just open enough to allow for all of our varied quirky minds to write our own versions of the truth. Knowing that I relied on Elizabeth's prompts made me both grateful for her assistance and a little sad that I needed them. But what better way to end thischallenge than a good dose of reality – and yes, acceptance. I think I will celebrate by signing up for Elizabeth's 365-day challenge/course. With her help, maybe I will finally finish at least one of those many projects I have begun over the years, but are now gathering dust. Elizabeth, thank you so much for all your help, your comments and most especially for allowing me to participate in this 15-day challenge.

Sandy Morgan,

St. Andrews, New Brunswick, Canada
This writing challenge was transformative for me. Ideas about writing a book and tv series have been at fantasy level for many years. Elizabeth has shaped a brilliant, progressive approach, by writing a few paragraphs each day, which has motivated me to move from fantasy to reality. I feel empowered and can't wait to get started on the writing project! Thanks, Elizabeth, for radically changing my life!
Marianne, Montreal, Canada
The writing challenge was a blast! It was so easy to overcome the fear of sharing my writing. The other participants were very generous, supportive and creative. It was an incredible experience to read 20 different answers to the same writing prompts and the feedback from others was compassionate and kind. I no longer fear writing or sharing my writing with the world and feel very inspired to continue writing daily in order to make concrete progress on my current writing projects. Elizabeth was an incredible source of insight and inspiration.
Lisa Starbard, Massachusetts
I started out as a discouraged writer, unsure of my voice and through the Own Your Creativity Writing Challenge, I discovered my own unique style of writing as well as my group mates! This gave me confidence to be open, honest and content with my responses to the varied and interesting writing prompts Elizabeth Johnston shared. The process of discovering and writing my answers to these prompts and the support from my peers made all the difference.

Tracey Neilsen, Chicago, USA
Taking part in the Writing Challenge has kick started me in to making time for my writing again. I have found that as the challenge progressed, I began to relax and step in to my creative flow more naturally again. It was great to share with everyone and read others work and I feel the encouragement really assisted to motivate us all to complete the challenge. Thank you Elizabeth, for a wonderful experience.
Tina, Somerset, England
Dear Elizabeth, I wanted to thank you so much for giving your time, sharing your thoughts and encouraging your fellow writers to share their dreams, stories and ideas.
The first steps are the hardest; over coming your fears is easier then one would think; just write…the rest will take care of its self. If you have a coach as supportive as Elizabeth, who is there with you day by day, then just keep writing…the rest will flow and somehow life takes care of its self. By writing you have allowed yourself to be free. I still need to work on my grammar and sentence structure and this is something I have always struggles with. I have work a head of me….but I rather face the work as use it as my mental floss. Thank you Elizabeth.
Eva Quintero, Montreal, Canada
Thank you Elizabeth. You are a wonderful coach and mentor.



Pauline Brock,

Montreal, Canada
This challenge has been a wonderful experience. Getting into the habit of daily writing can be difficult but this challenge made it fun with lots of support from the other participants.



Ann McLaughlin,

(Montreal, Canada)
Participating in the Elizabeth Johnston Writing Challenge has been a complete pleasure. The prompts were inspiring yet challenging and this has definitely helped me improve my skills as a writer. The group was friendly and supportive and Elizabeth Johnston also gave feedback on our work. I would recommend this to anyone who enjoys writing and wants to get into the habit of writing every day. I would definitely sign up again for it. Thank you Elizabeth for making the last 15 days so enjoyable!

Kelli Angliss,

Essex, England
It was an excellent idea. A million thanks to Elizabeth for organizing such a challenge, being so organized with the video prompt right on time every morning and also with feedback the following morning. This challenge gave me self-discipline, confidence to put my writing out there for others to see without the fear of being judged. it was a great place to meet other budding writers and share ideas and hear what they were going through as well. It gave me the understanding that I am not the only one struggling with this. Loved it and will definitely do it again and recommend other budding writers to do it without any fear of being judged.



Rama Viswanathan,

Ottawa, Canada
This challenge puts things back into perspective, leaving you feeling positive and ready to work on your writing.
Tessa S. (Fort McMurray, AB, Canada
I took this challenge because my writing had been blocked for about a decade (give or take) and i just wanted to see if i could get back into it. By Day 3 of the challenge I became aware of why i had been so terribly blocked and had started brainstorming ideas and getting excited about a project i had put away in a basket, on a closet shelf. On Day 14 that basket of notes came out because i realized that this story needs to be told and that I have the compassion and ability to present it responsibly. The experience of this group could almost be thought of as a self-help group for writers. I am thankful to Elizabeth for the gift of motivation. If you are thinking about joining this group, then i would say that you should.
Edith Newell-Beattie, U.S.
I would extremely recommend Elizabeth's writing challenge. I did not know what to expect when I joined but have gained so much. I have a new found confidence in sharing my work with others. On certain days I wouldn't be sure about what I would write but somehow it would always come to me. I learned to just trust the process and to trust my words. I learned a lot from my fellow writers and gained an appreciation for the creativity of others. I also love the relationships and network that the group has created. I would 100% recommend this challenge and am now confident to go forth with my next writing project. Thanks again Elizabeth!

Alexis 'LXX',

Bermuda
Thank you Elizabeth for setting up this Challenge. I have had a most enlightening two weeks with all kinds of emotional swings. Looking forward to each days topic and words just flowed. I never saw myself as a writer and don't know what drew me to this challenge but I am so happy to have been part of it. Now I feel no fear of writing what I think and know it can take its place among the wonderful writers who have accompanied me on this journey.
Mary Begley, Kildare, Ireland
Get Writing in the Free Writing Challenge!
October 20 - 22, 2017 - EST

We value your privacy and would never spam you
Refund Policy
If you change your mind up to four weeks before the start of any seminar or workshop, refunds less $40 will be happily given.
If you change your mind up to two weeks before the start of any seminar or workshop, a refund less than $60 will be given.
There are no refunds for manuscript evaluations or personal consultations.
If the event you have signed up for is cancelled, a full refund will be given.